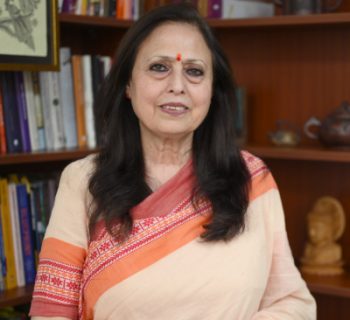 I am delighted to have taken over the position of Chairperson and Executive Director of DLF Foundation Schools and Scholarship programmes.
I am really looking forward to interacting with you.
I have always believed in a strong parent school partnership in all aspects of school life. Once a child enters school, a lifelong dialogue is initiated. I seek your support and trust as we begin a new journey together for the wellbeing of our children.
I plan to meet with you online / offline depending upon the situation to understand your aspirations and needs vis a vis the children, so that we can work together through innovative practices, a collective cultural consciousness, a creative learning model into the school space.
Keep the faith!!! Warm Regards
Dr. Ameeta Mulla Wattal
Chairperson and Executive Director
DLF Foundation Schools and Scholarship Programmes.
Nb – I am contactable any time at ameetam@gmail.com. You can visit me with prior appointment at my office – DLF Gateway Tower (fourth floor), DLF Cyber City, DLF Phase 2, Sector 24, Gurugram, Haryana or in any of the school that your children are studying in.