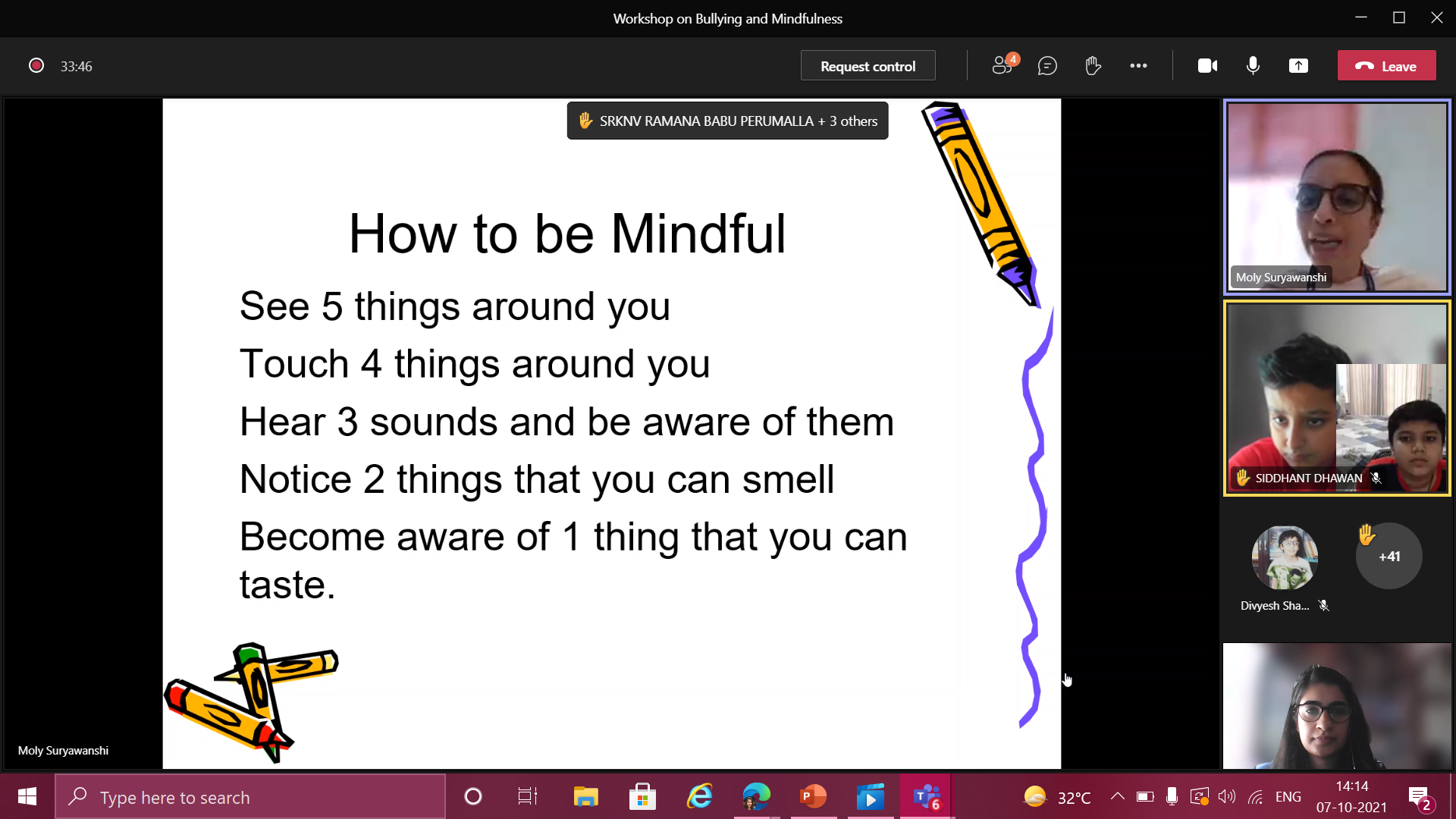 Workshop on Bullying and Mindfulness
OBJECTIVES OF THE WORKSHOPS:
• Addressing the concept of bullying and effective strategies to overcome bullying through mindfulness intervention.

BRIEF DESCRIPTION:
A Well-being workshop was held for Grades V-VI 'Bullying and Mindfulness' by the well-being department. In an interactive session, students were empowered to understand bullying and its impacts. They were given effective strategies to overcome bullying and were introduced to mindfulness as a technique to regulate emotions, think calmly and move past the effects of bullying. They were empowered to be upstanders and reach out. Mindfulness was practiced in the workshop through an activity that engaged all senses.