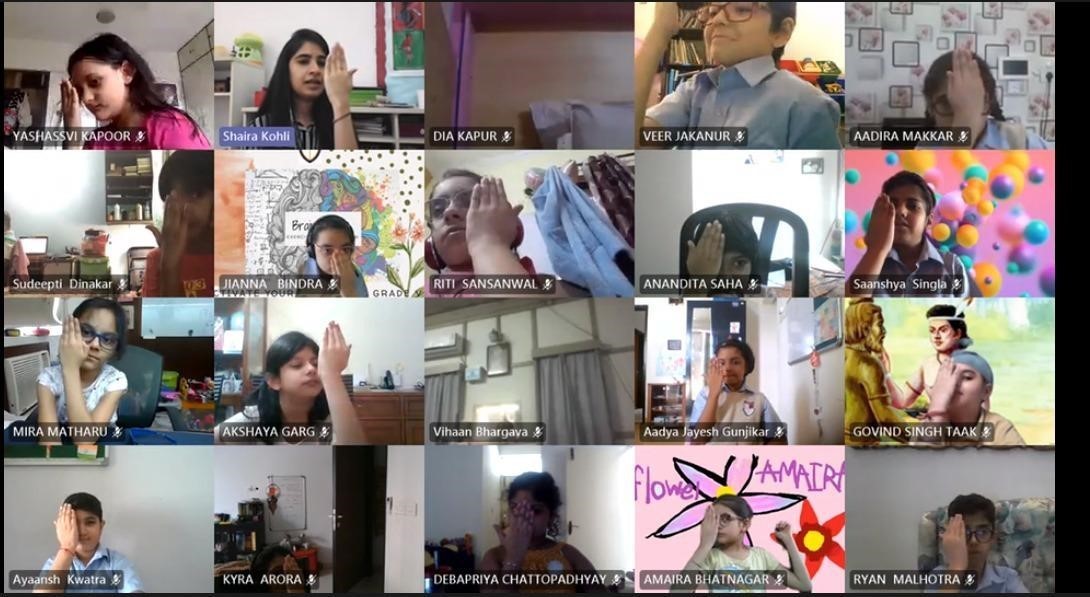 Well-being workshop (Respecting personal space and boundaries)
PERSONS RESPONSIBLE:
Ms Moly Suryawanshi and Ms Shaira Kohli

OBJECTIVES OF THE ACTIVITY:
- To help students develop an insight into the concept of personal space and boundaries
- To empower them to reach out and share in case of boundary violations

BRIEF DESCRIPTION:
Respect is that great spirit of good, which creates a beautiful space, giving all souls the simple room to breathe. - Bryant McGill Well-being workshops were conducted for Grades III-V and VI-VIII on 'respecting personal space' and 'respecting personal boundaries' respectively. The workshops aimed to guide students on respecting and establishing physical, social and emotional boundaries. They were further empowered to reach out and share their experiences. Students enthusiastically took part in the workshops and shared their insights.

WHAT WENT WELL?
The workshop was highly interactive. Students shared experiences and insights.

SUGGESTIONS FOR IMPROVEMENT NEXT TIME THIS ACTIVITY TAKES PLACE:
More activities can be incorporated.