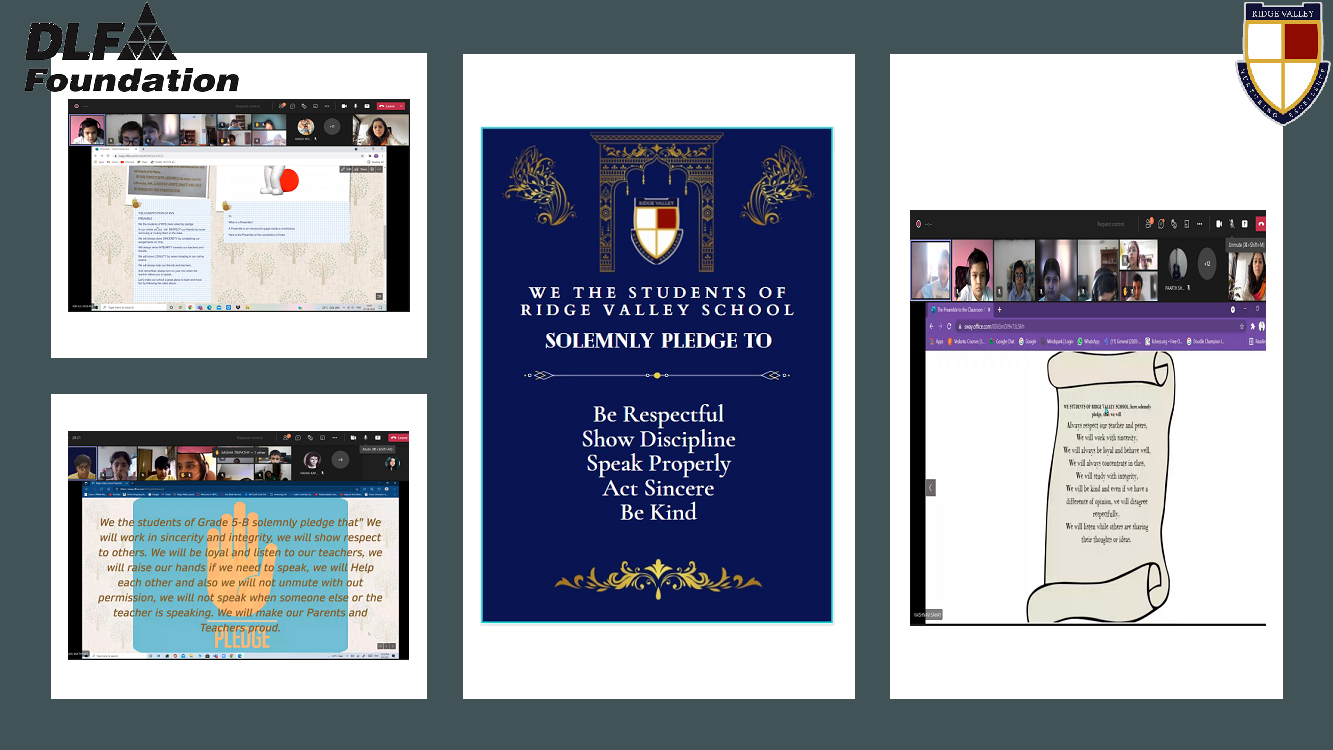 Make your own Preamble
PERSONS RESPONSIBLE:
Ms. Prerna Pasricha

OBJECTIVES OF THE ACTIVITY:
• Students were able to understand the real meaning of democracy.
• Their rights and duties as students

BRIEF DESCRIPTION:
We celebrated International Democracy Day. The students of Grade V had great fun in the "Make your own Preamble" activity, where they explained the rules and responsibilities of students during online classes.