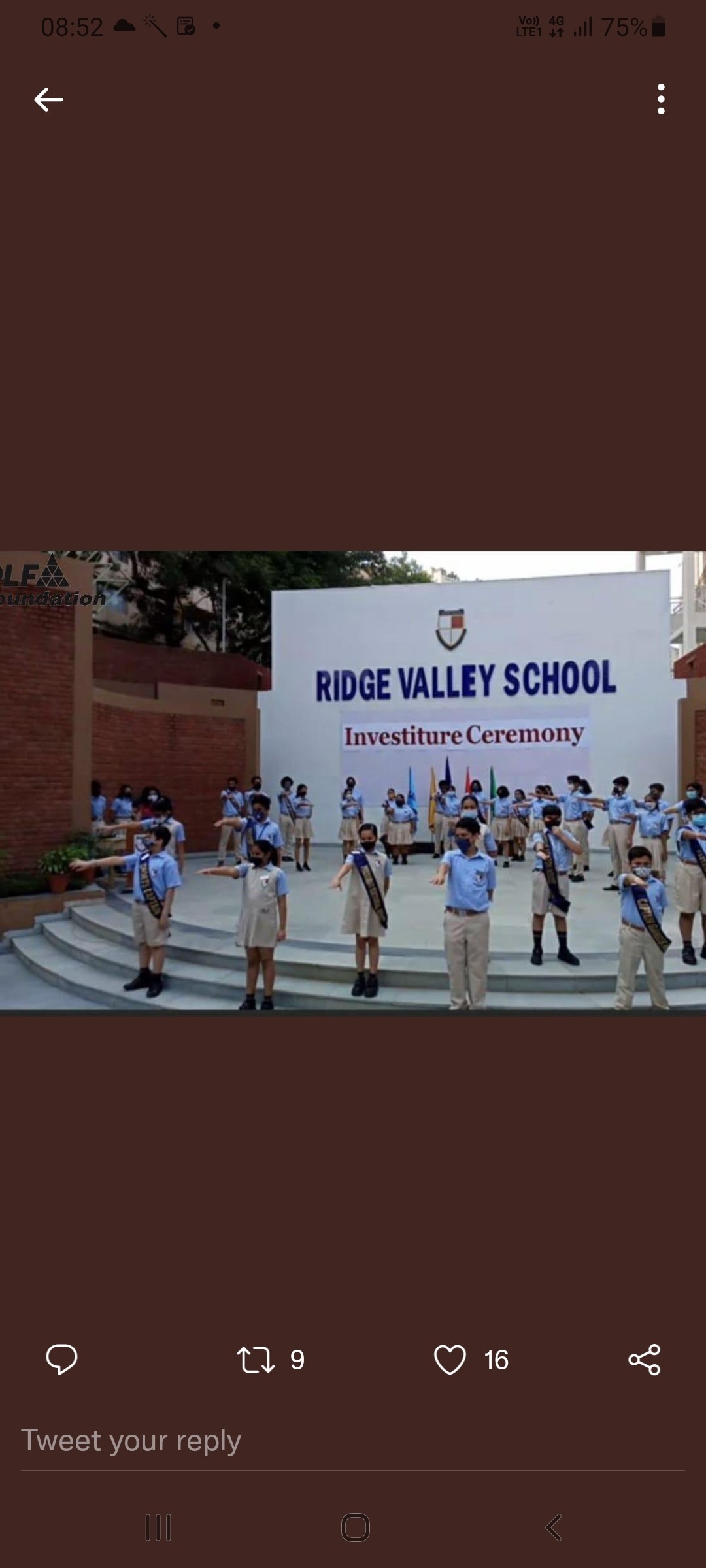 PERSONS RESPONSIBLE : Ms Divyasmita, Ms Swati, Ms Neelu, Ms Anita, Ms Diksha
OBJECTIVES OF THE ACTIVITY: : To inculcate the leadership qualities in the students
BRIEF DESCRIPTION: The ceremony began with the lighting of lamp by the school principal Mrs. Nidhi Tewari accompanied by the parent fraternity with the chanting of shlokas recited by Geeta ma'am along with Shekhar Sir on instrument. The entire amphitheatre reverberated with the melodious rendition which inspired students to overcome their challenges and never give up whatever the situation may be. This was followed by the badging of sashes for Junior Council Members 2021-22 by the school academic coordinator, Mrs. Kamalpreet Bhullar. The school principal pinned the badges for-Senior Student Council for the session 2021-22. She congratulated each one of them and apprised them with their duties and led the newly elected prefects for the Oath taking ceremony. The march by all the prefects was a spectacular event which set the mood for the event.
WHAT WENT WELL?
It was a first on campus event in which parents were also invited. Parents badged their own children keeping the covid protocols in mind. Students and parents enjoyed the small ceremony and were happy.
SUGGESTIONS FOR IMPROVEMENT NEXT TIME THIS ACTIVITY TAKES PLACE:
• More practice for students is required along with the PE team.