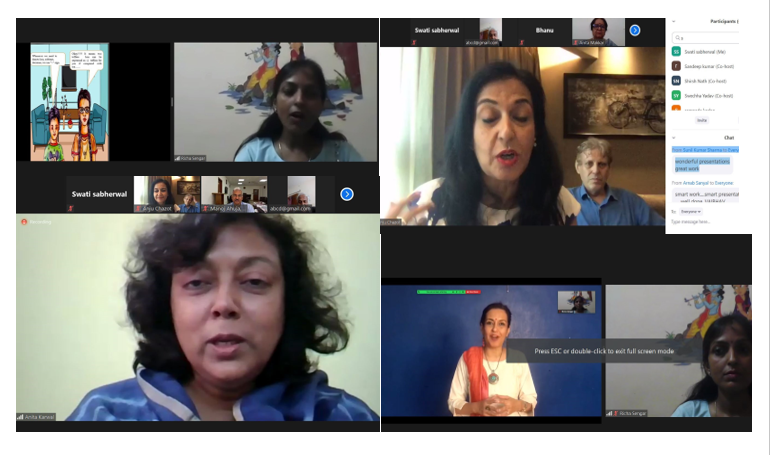 Graphic Novels workshop
Development, Excursions & Tours, House System, Intra-School Activities, International Dimensions, School Clubs, Sports And Games, Student Council
Intent:
To integrate Graphic novels in teaching- learning.
Experience:
It was an extremely enriching experience as various teachers/resource persons showcased the graphic novels available on various Math topics like Number system, Trigonometry, Quadrilaterals etc on Diksha website. Concepts were incorporated in the form of stories which would help the children to visualize them better. The concept of comics/graphic novels was used to relate and explain the concepts in an easy and relatable way. A presentation was also made by a student- Vaibhav wherein he showcased his graphic novel on Number System and explained how to take up concepts like rational, irrational numbers in story form giving real life examples. This was well appreciated by all the teachers in the workshop.
Insight:
I found the workshop to be very interesting as it introduced us to readymade resources in the form of graphic novels which can be used to make teaching of Math more interactive and creative. Graphic novels should not be based on textbooks. It should not be based on the chapters. It should be based on the learning goals, what 21st century skills we want the students to achieve. Graphic novels are a very good initiative of game-based learning. It will help the children to acquire Competency based learning.