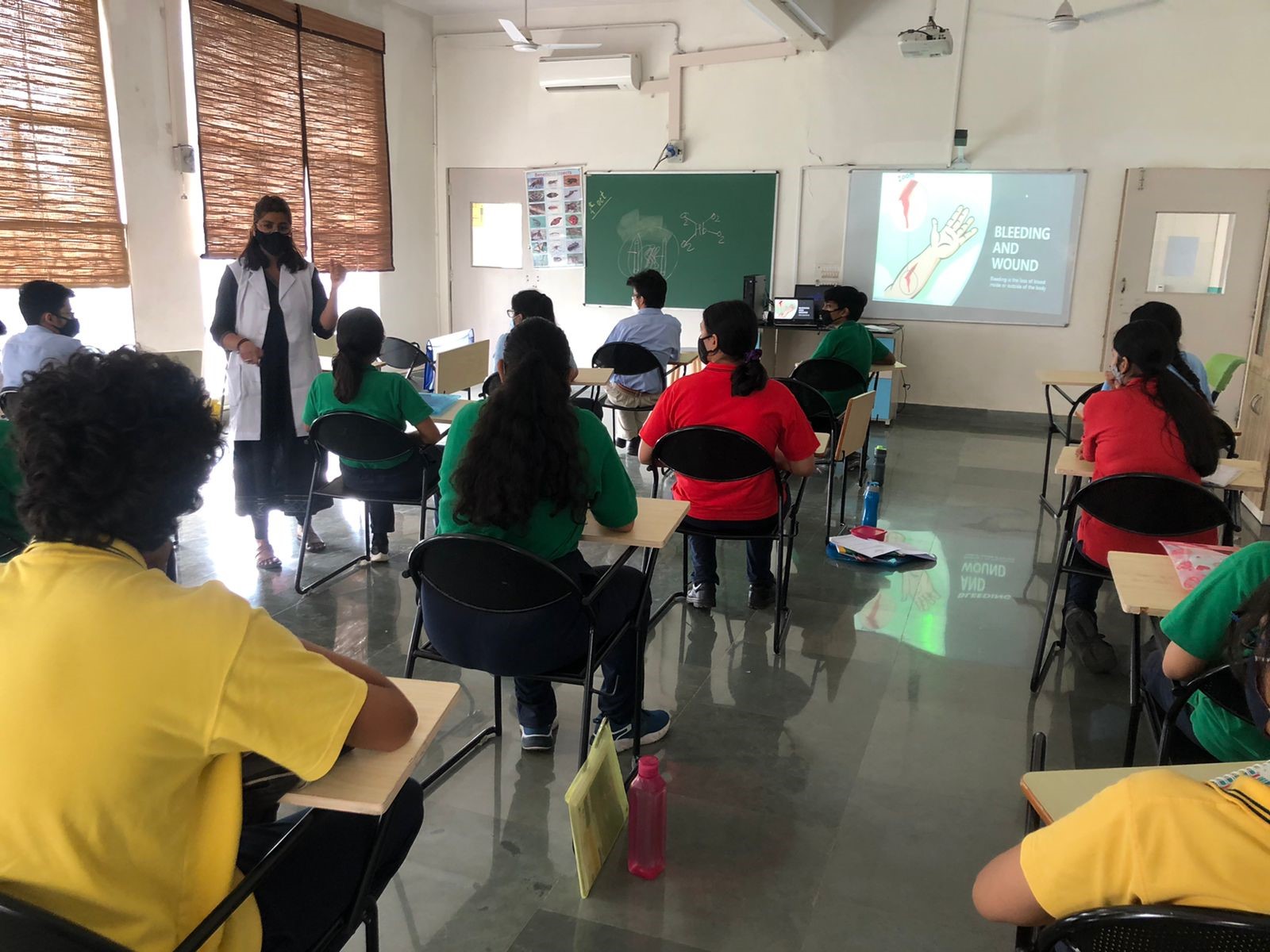 First Aid Sessions for Grades X & XII
OBJECTIVES OF THE WORKSHOP:
The main objective of first aid session was to apprise the students that first aid means not to cure, but to ensure safety until the patient or affected person accesses specialised treatment. It is the initial assistance or care of a suddenly sick or injured person

BRIEF DESCRIPTION:
An interactive session was organized by the school nurse, Ms. Jyoti, to familiarize the students of Grade X and XII, about the basics of first aid. The session included talks about burns, fractures, and first response to someone who has fainted. The main objective was to familiarize the students and staff to the different ways of providing first aid in different cases of accidents and illnesses.