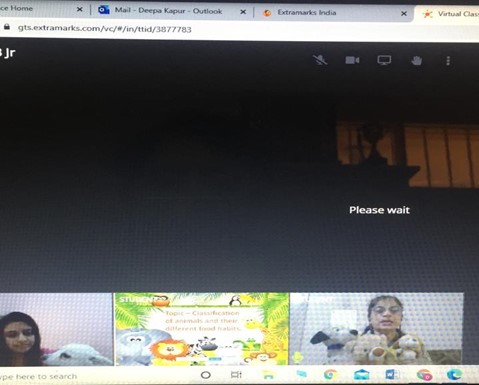 ExtraMarks online Training Sessions
Intent:
To make teachers familiar with Extramarks online tools
Experience:
All the staff members participated with great enthusiasm and intent to learn and explore new tools
Insight:
Learning Never Stops! An online Career Professional Development Session was conducted by Ms. Kusum and Mr. Varun, the facilitators from Extramarks!
The teachers were trained online to use interactive tools, which can be leveraged to make online teaching more interesting and effective for the children Life as a teacher begins the day you realize that you are always a LEARNER. Heard it from someone and stands accurate.
In today's world, everyone is learning something new so how can the teachers @RVS stay behind. The culmination of the Extramarks online Continuous Professional Development session was full of excitement when the teachers introduced the concept of animals by bringing their pets to the class.
The use of various online tools and integrating different subjects was the highlight of the show.