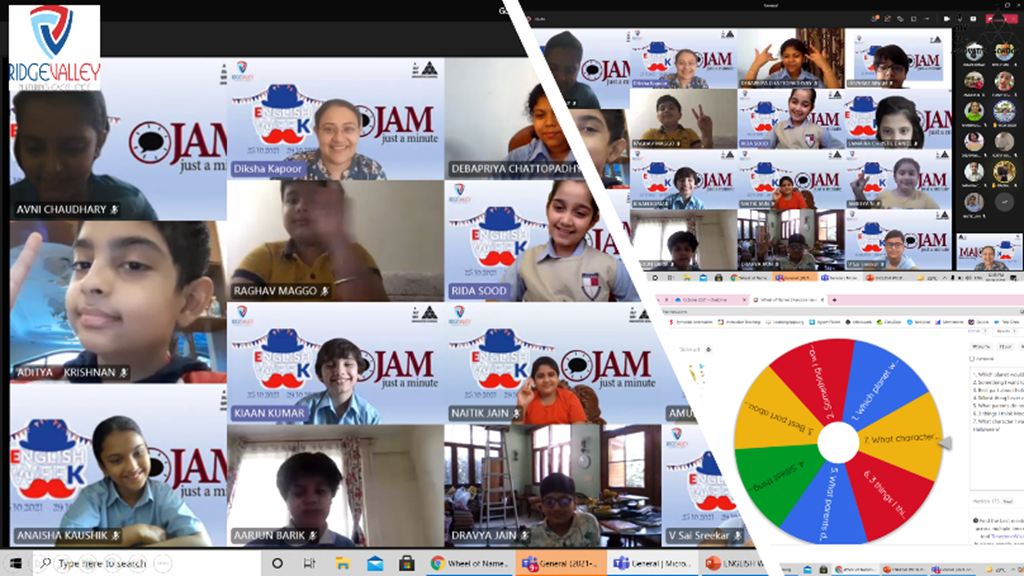 English Week (Grade 4)
Teachers: Ms Diksha Kapoor and Ms. Shweta Rai
OBJECTIVES OF THE ACTIVITY:
English Week objective was
1) To provide opportunities to students to Speak impromptu for a minute on a given topic. Comprehend the concept of Limericks. Write their own Limerick Poem independently. Hear a passage from a story and draw it imaginatively in their Art Files. Prepare a PPT of all their work done during the English Week for culmination.
2) Bring students closer to the magic of the English language and literature.
BRIEF DESCRIPTION:
JAM SESSION: Ridgeans in Grade 4 were thrilled to participate in the Just a Minute (JAM) activity. Students shared their views with their peers on topics selected using the 'Colorful Wheel'. The activity helped the students in improving their fluency, accuracy, organization of thoughts and time management skills.
LIMERICKS: Students in Grade 4 learned about Limericks and Edward Lear: The father of Limericks in detail. They penned down their own Limerick Poem, drew illustrations on it and shared it with their peers. The activity aimed at making students aware of the sing-song style to teach them about rhythm and rhyme in poetry.