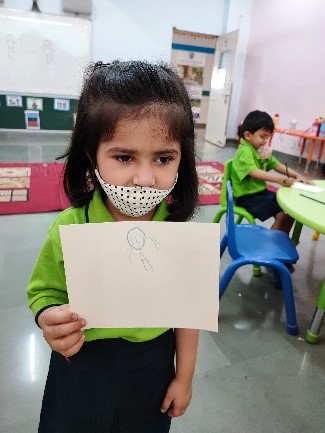 Workshop on friendship
NAME OF THE ACTIVITY: Workshop on friendship
Grade: Pre Nur- KG
DATE HELD: 11/04/2022
OBJECTIVES OF THE WORKSHOP: The Session was conducted with the aim to make students aware of the importance of friendship.
DESCRIPTION: Students discussed the importance of friendship with the facilitator. They were shown a Panchatantra story of 4 friends who help each other in need. Students were briefed on how they should share, care and behave politely with their friends. Students were given a sheet of paper where they drew their best friend and wrote their name with the help of the teachers. In the end students danced on a fun friendship song together.