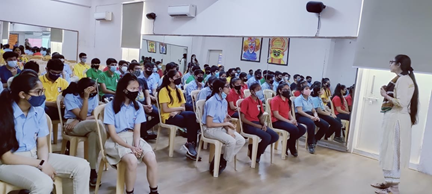 Workshop on Understanding Inclusion
OBJECTIVES OF THE WORKSHOP: The Session was conducted with the aim to sensitize the children on 'What is Inclusion' and how we at Ridge Valley have been practicing the same.
DESCRIPTION: Children of Grades 8-12 were explained the significance of Inclusion. The children were asked to explain what their understanding of Inclusion is. This was followed by a brief interaction on discussing how at RVS we are an Inclusive Community.
AREAS THAT CAN BE IMPROVED: It was a wonderful session and children came forward with their view points very actively.