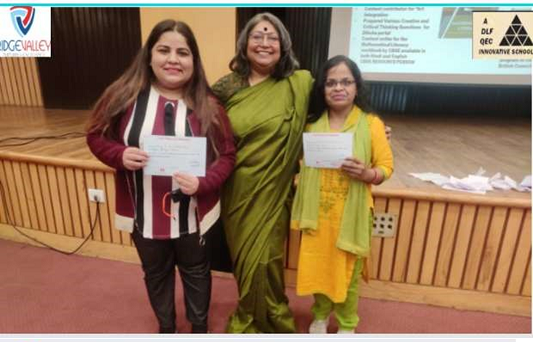 Creating ways to teach Mathematics
Attended by: Her Simran Kaur and Deepa Bhargava
Date: 19.02.2022
Resource person: Ishita Mukherjee and Surabhi Pandey
Intent: The workshop was contributive in various ways as it facilitated the teachers with manifold techniques of teaching different mathematical skills appropriately and how to ensure maximum student participation in the educational activities.
Experience: The workshop was brilliantly carried out by the resource persons. They proficiently demonstrated the content and made the splendid opportunity available for the participant teachers, where they could embellish their teaching by imbibing different innovative and creative skills and methods. Various activities were carried out in order to make the workshop lively and interactive. The resources persons were successful in imparting the spirit of vivacity among teachers in terms of teaching and learning. They took up different brainstorming sessions and endowed the teachers with quick adroitness as applicable in the teaching learning process. The resource persons shared the ways to create interesting worksheets in the form of maze. They involved teachers in Mathsbola game that was the most interesting game of session.